PLEASE VISIT THE "CHANNEL 21" and "CHANNEL 120" TABS ABOVE FOR A LIVE STREAM OF OUR CHANNELS.
PAPA is now officially back open!

Office is currently closed. Call for more information.

Latest PAPA News
---
PAPA-TV
Welcome to the new official website for Peninsula Area Public Access and Community Media Center! It is here that you will find all the information you seek about PAPA-TV.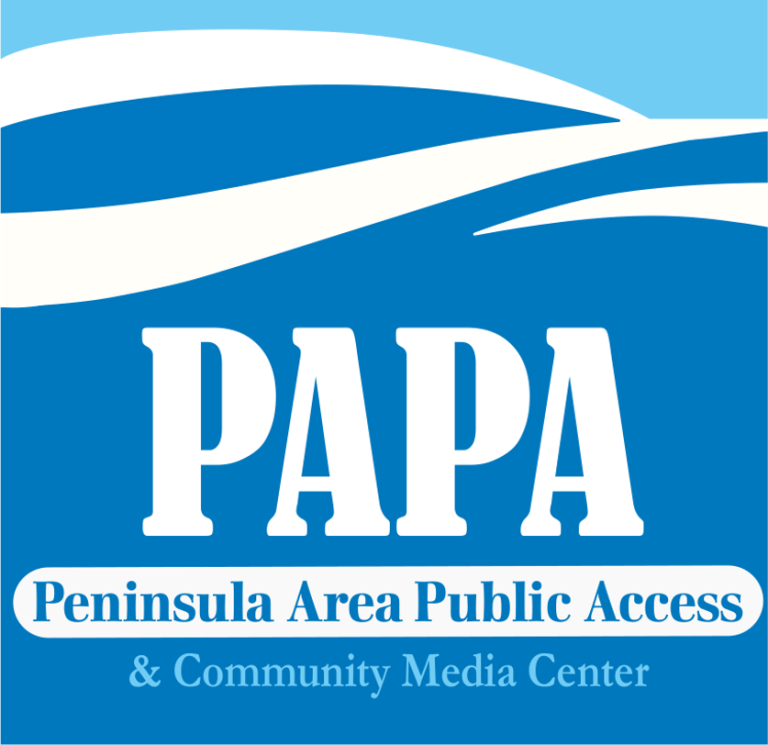 Peninsula Area Public Access is a community PEG television station and community media center – complete with a full-service studio, editing bays, cameras and other available equipment to rent. PAPA also provides training classes for anyone in the community who seeks to produce their own programming for local and international consumption (See Class Schedule). Find out how you can become a member and get your voice heard!