Friends of PAPA

One of the strongest allies of Peninsula Area Public Access from the beginning, the city of Port Angeles continues to work closely with our organization and utilizes our media resources to spread awareness around the community. Not only has the city voted unanimously to support PAPA in several initiatives for local PEG programming, but has also approved the 10-20 year lease on our studio which is located in the heart of town.
---

The Lower Elwha Klallam Tribe has supported Peninsula Area Public Access from the very beginning, becoming one of our very first organizational members and remains members of PAPA to this day! We continuously look for ways we can work with the tribe to promote and educate our community on their unique culture and history.
---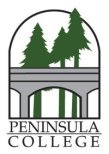 PAPA has begun to offer live-streams of Peninsula College events, such as graduation and local sports. Dr. Luke Robins, President of Peninsula College has pledged his support of Peninsula Area Public Access and has elected Dr. Sharon Buck to represent the college on PAPA's board of directors. As Vice President of Instruction at Peninsula College, Dr. Buck has been a tremendous resource to Peninsula Area Public Access. We are hoping to work closely with the Alumni Association of Peninsula College to bring even more content to our viewers soon!
---

Peninsula Area Public Access maintains a close working relationship with the Port Angeles School District. Providing an outlet for several student media programs within the district – including the Video Production & Rider News Classes at Port Angeles High School and the Stevens Middle School Broadcast Class. PAPA currently has a high-school intern that works at our studios once a week and provides paying gigs to many students hoping to begin a career in the industry.
---
Organizational members of Peninsula Area Public Access enjoy unique benefits and consultation with the production of their programming/content.