The PAPA Station will be closed until after the COVID pandemic. All of our personnel will be working remotely. Thank you!
Latest PAPA News
News Story #1
PAPA held a Strategic Planning Session, which went well for the ideas given
Subcommittees for Branding and Finance created
In a unanimous vote by the Board of Directors, Dales Wilson was removed from their ranks.
News Story #2
PAPA Board Meeting
Tyler Alghren stepped down from the board
Keith Vance voted in as new member
The seat for the City of Port Angeles was voted in as an official board position. Brendan Meyer remains their representative.
Elisabeth Hegyi formally voted back in as Treasurer
Jeff Bele Voted to position of Vice President
Keith Vance voted to position of Secretary
Approval of equipment for PAPA to go online
Creation of Subcommittees: Outreach, Programming, and Budget
Strategic Planning meeting set
Board member vote of no confidence. Followup in 2 weeks.
News Story #3
Website and email upgrades are complete. More updates will follow.
News Story #4
The Board voted on a redraft of the PAPA website and email for a more professional and secure setup.
The Board also accepted Elisabeth Hegyi back as a board member and the PAPA Treasurer.
---
PAPA-TV
Welcome to the new official website for Peninsula Area Public Access and Community Media Center! It is here that you will find all the information you seek about PAPA-TV.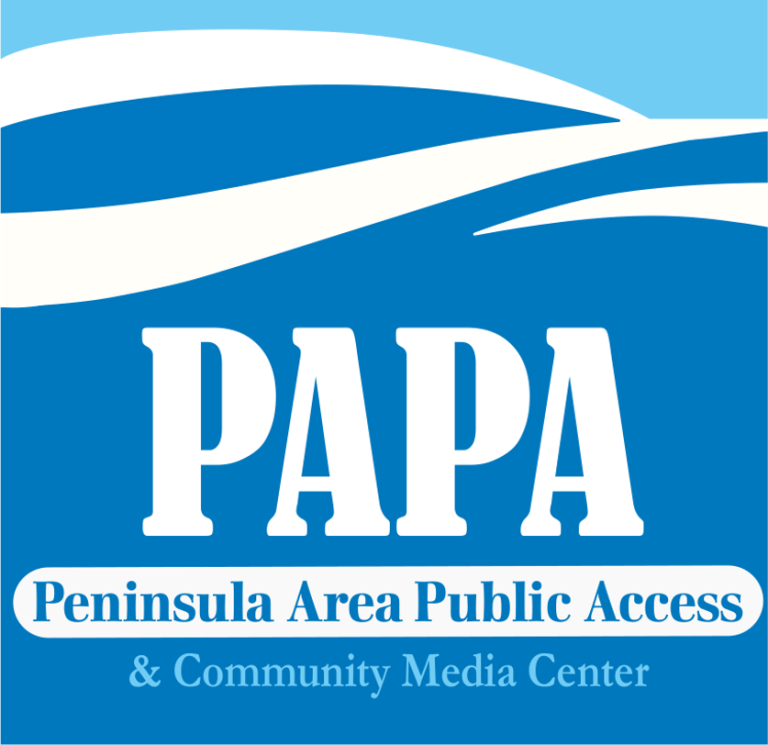 Peninsula Area Public Access is a community PEG television station and community media center – complete with a full-service studio, editing bays, cameras and other available equipment to rent. PAPA also provides training classes for anyone in the community who seeks to produce their own programming for local and international consumption (See Class Schedule). Find out how you can become a member and get your voice heard!